The Lazy Fox was constructed as a piece for this website, but he has since become the Kitsufox Productions mascot, and as such appears in many places. Contained below are a few views of various details.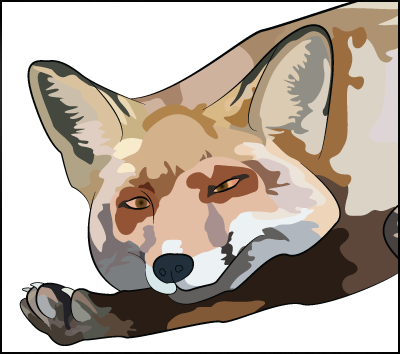 A close up view of Lazy's head, showing the detail of his eyes and the bemused expression that is on his face. Note the slightly squinted eye as he regards you.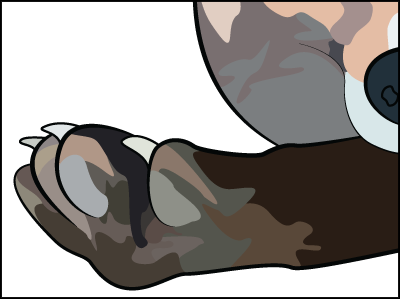 A detail view of the foot, showing the intricacies of the hand-drawn patches of color that comprise his entire body. Each bit of color was manually added, and selected by myself to capture the original picture while simplifying it.
[ back ]